1987-88 Fleer NBA Sticker 11 Card Set. Barkley, Magic Bird Michael Jordan PSA 7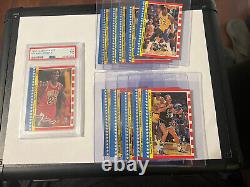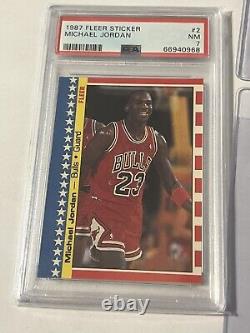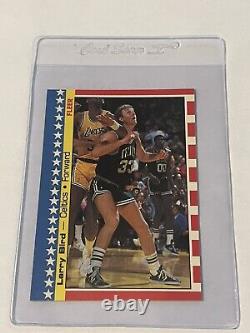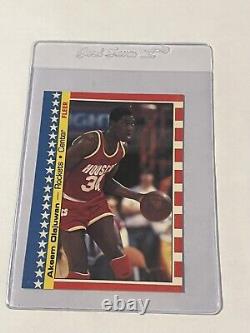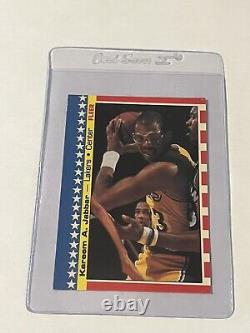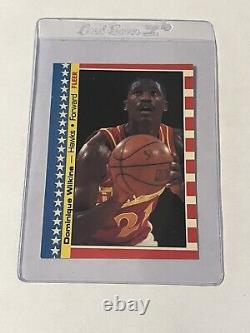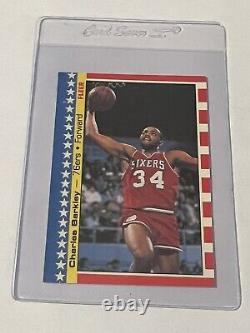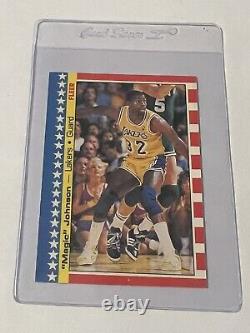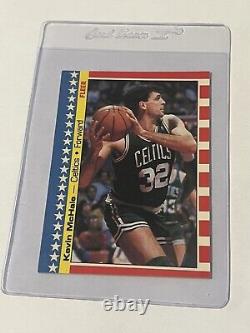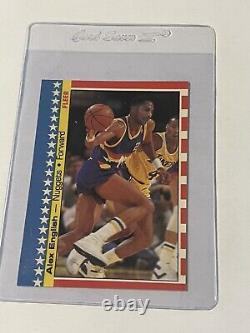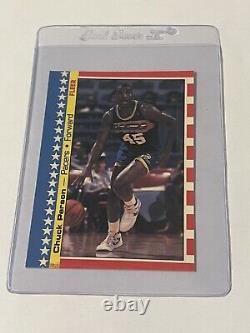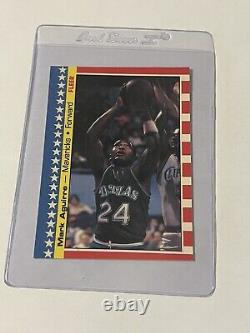 This 1987 Fleer Basketball Complete Sticker Set features 11 cards of the biggest names in basketball including Michael Jordan, Magic Johnson, Larry Bird, Charles Barkley, and Kareem Abdul-Jabbar. The set comes in its original packaging and is made of high-quality card stock with stickers that are in great condition. The set is a must-have for any basketball fan or collector and includes players from teams such as the Chicago Bulls, Boston Celtics, and Los Angeles Lakers. It is an original 1987 Fleer Complete Sticker Set and includes the following cards: Jordan, Bird, Magic, Barkley, Abdul-Jabbar, Mark Aguirre, Alex English, Chuck Person, Kevin McHale, Dominique Wilkins, and Hakeem Olajuwon.
This rare find is the perfect addition to any collection.

---